Tonight the Chicago Blackhawks can win the Stanley Cup at home for the first time since 1938. Lord Stanley's Cup and the Conn Smythe Award for playoff MVP, will be in the building. Everyone wants to witness history, but who will pay tens of thousands of dollars for two tickets for standing room only?
You know, you don't really need *both* of those kidneys… pic.twitter.com/wwPoavqDuy

— Mark Lazerus (@MarkLazerus) June 14, 2015
Even though the win will be Chicago's third Stanley Cup in six seasons the ticket is still hot. As of publication, on StubHub, the highest is now at $65,688.49 for one ticket in the standing room.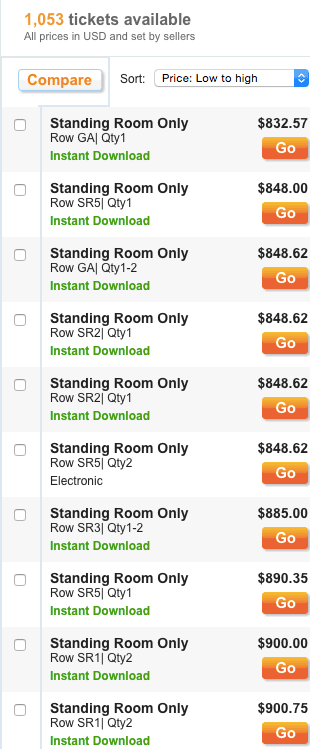 The lowest is $832.57 for one ticket in the standing room.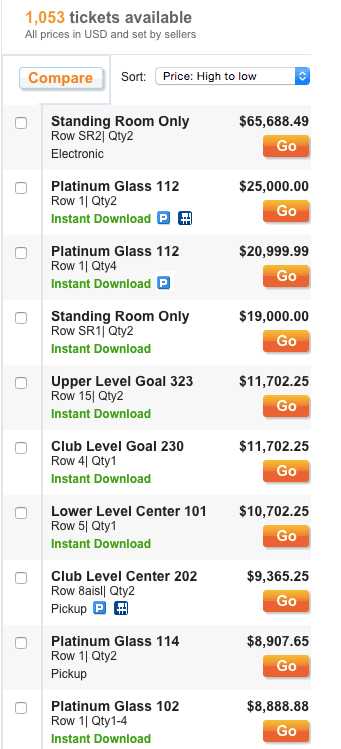 Blackhawks fan Anthony Marlowe told The Chicago Tribune he wants to attend the game even if he must "pay a couple grand."
"Aside from when the Bears were in the Super Bowl against the Colts, these are numbers that are reminiscent of the Michael Jordan days," explained Max Waisvisz, a partner at Gold Coast Tickets.
One can only imagine the prices for a World Series ticket at Wrigley Field.