PENSACOLA, Florida — Republican presidential nominee Donald Trump brought the fireworks to this Navy town — literally.
Trump walked onstage in front of an audience of thousands at the Maritime Park's Hunter Amphitheater to the accompaniment of sparkling flares. And as he concluded his speech with his signature line, "Make America great again," a pyrotechnic crew behind the stage set off a fireworks display behind the stage, over the Pensacola Bay.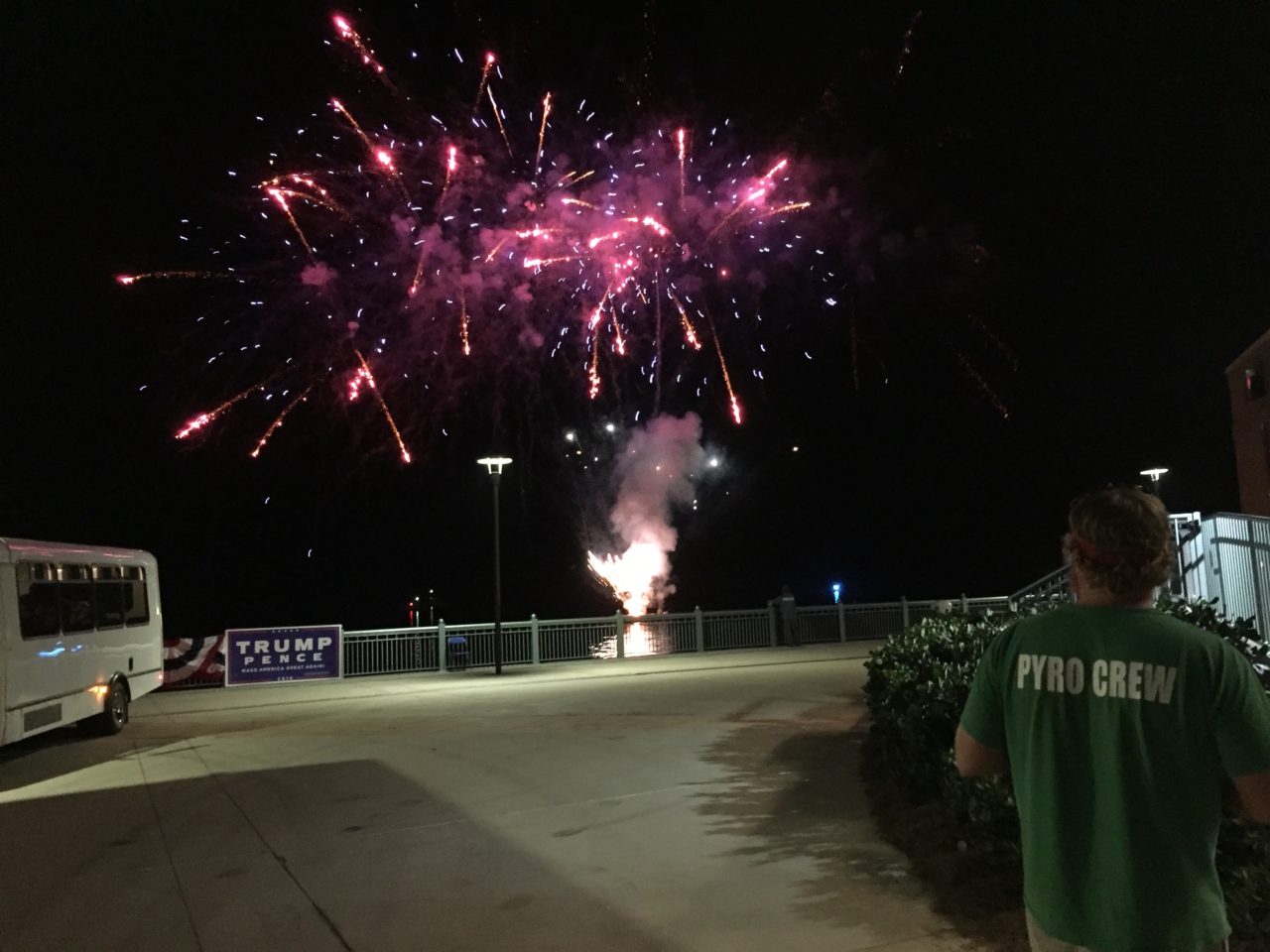 In between, he promised to boost military spending, pledging to "build the 350-ship Navy that our admirals have been asking for, that our country has been asking for." He also said he wanted new aircraft for the Naval Air Station Pensacola, where the Navy trains many of its pilots.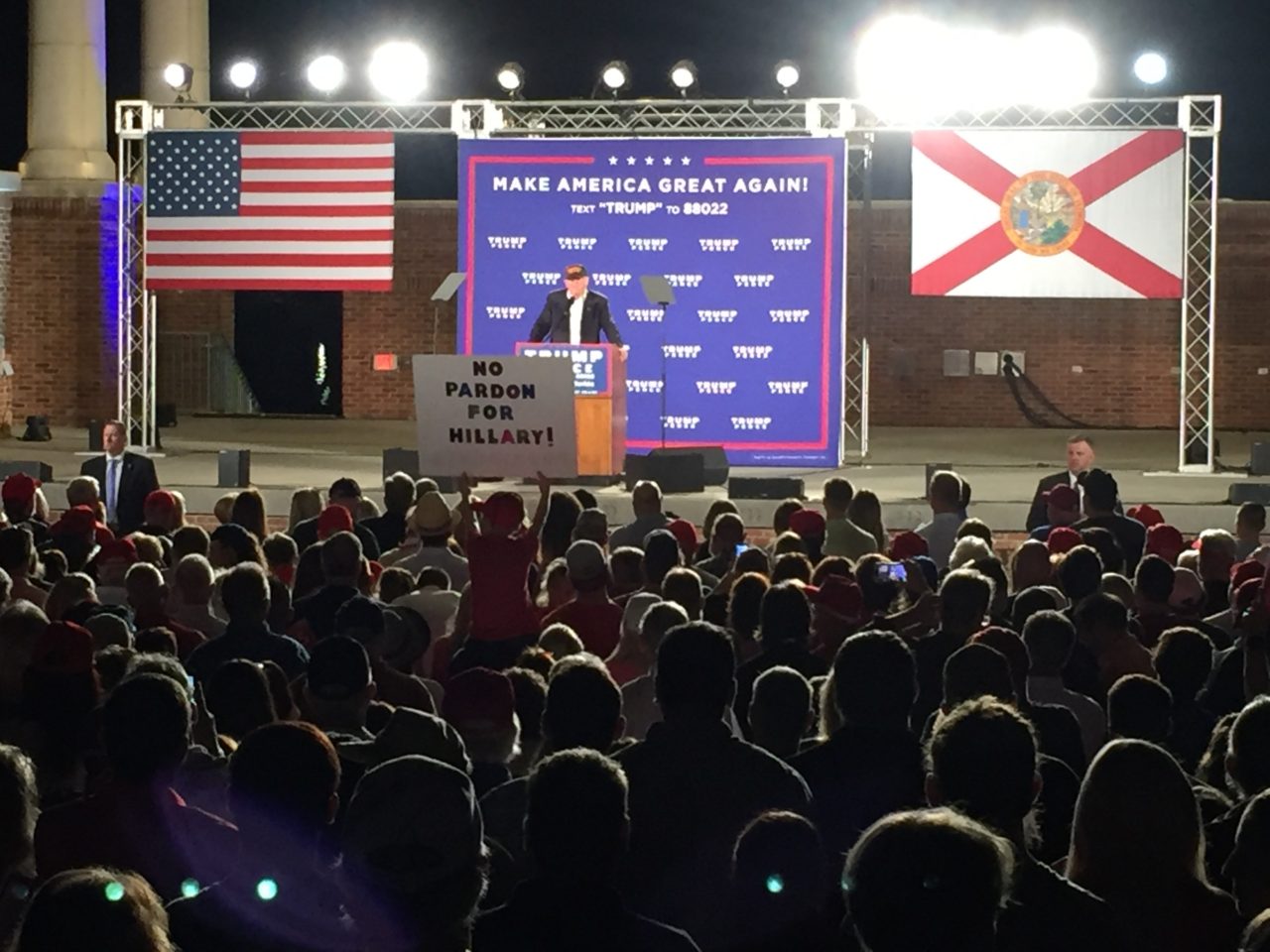 He also promised to support the Blue Angels — the Navy stunt air team that is based in Pensacola — saying that they would "continue to inspire our national will."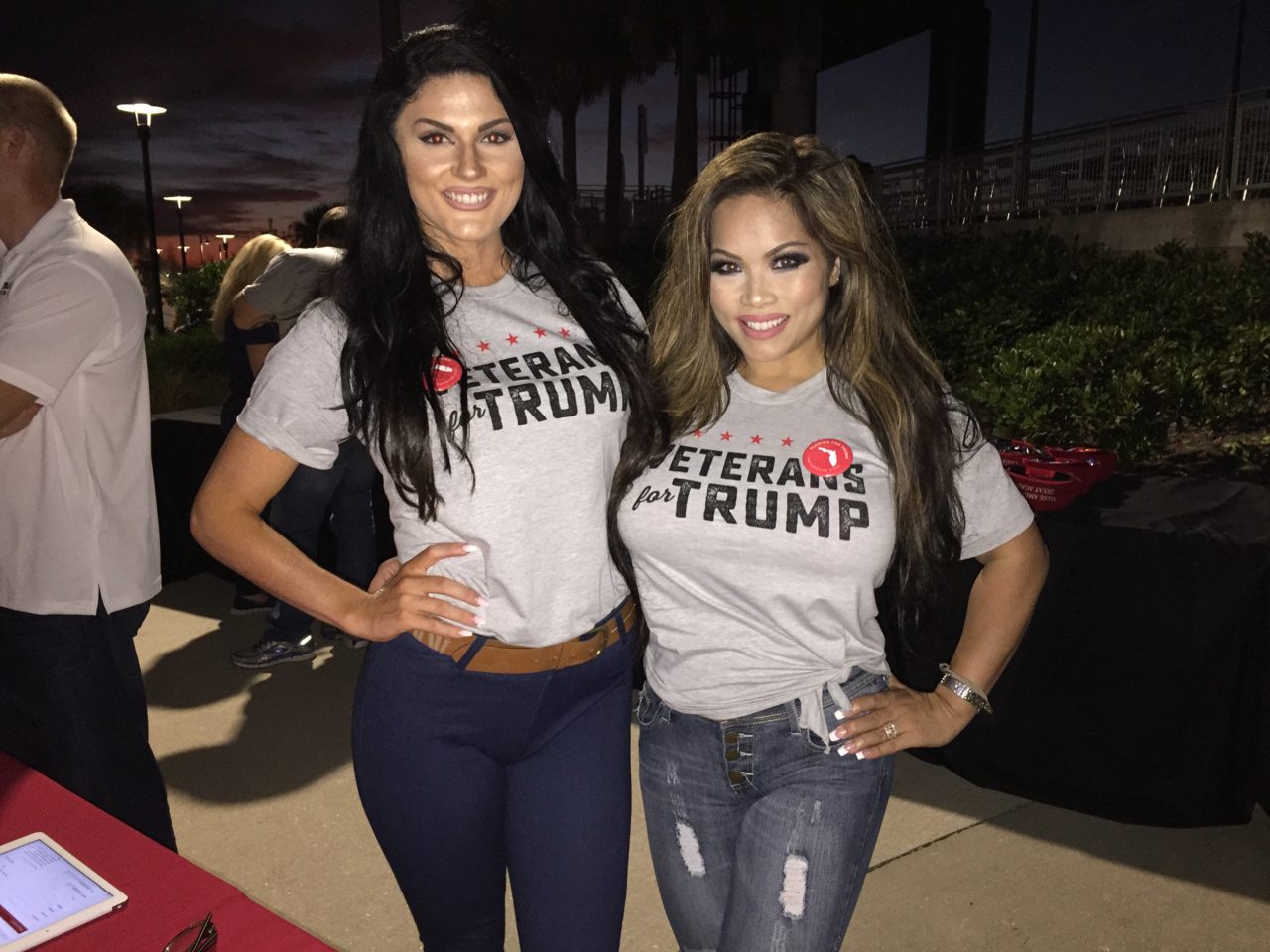 Trump also praised the crowd — which numbered at least 5,000, with more arriving as darkness fell — and contrasted their warm behavior with that of the Democratic Party operatives who had been sent to incite violence at past rallies.
Referring to Robert Creamer — the political consultant and convicted felon whose firm, Democracy Partners, had organized the disruptions, Trump said: "He visited the White House, I think, like 344 times, and he was like, 'Yes, but I only saw the president 44 times, and I'm sure that the president doesn't know anything about the violence, right?'"
Eight members of the Forsley family, spanning three generations, came to see Trump speak. Asked why she supported Trump, Nicole Forsley, 27, cradling one of her five sons, told Breitbart News: "'Cause we're not idiots."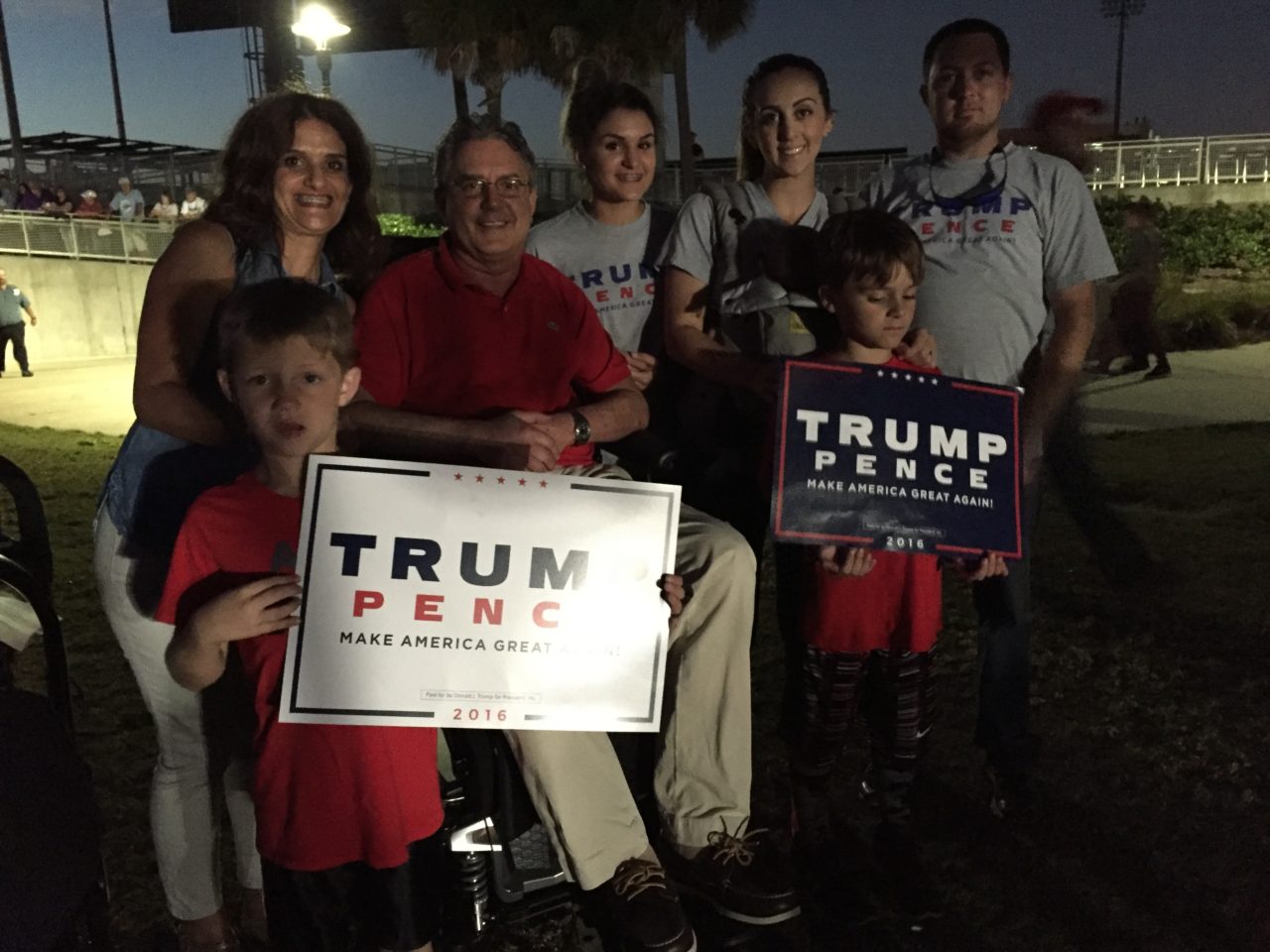 Her father, Richard, was more loquacious.
"It's a simple decision here: do we want an honest president, or do we want another dishonest president?"
The Pensacola stop was the third of four events the Trump campaign had scheduled in Florida for Wednesday and Thursday. Trump addressed rallies in Miami and Orlando earlier in the day, and will speak in Pensacola at noon on Thursday.
Joel B. Pollak is Senior Editor-at-Large at Breitbart News. His new book, See No Evil: 19 Hard Truths the Left Can't Handle, is available from Regnery through Amazon. Follow him on Twitter at @joelpollak.