Friday on ESPN's "First Take," co-host Stephen A. Smith blasted former MLB star Sammy Sosa over using a skin bleaching cream to become lighter skinned.
Sosa sat down with ESPN's Jeremy Schaap and denied using performance-enhancing drugs, but Smith argued the change in skin color "points to his guilt."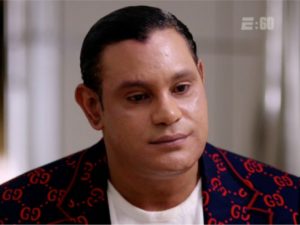 "What really points to his guilt — his skin color. That's right, I said it," said Smith. "I'm pointing to a guy like Sammy Sosa, not a Michael Jackson who had that disease or whatever, this is Sammy Sosa who I'm told was on the record talking about the lightning of skin color, is a profitable business. He thinks he looks better with it and somebody done told him wrong."
He continued, "Let me be very, very clear. If you are an individual that would purposefully change the complexion of your skin to that degree, you are incredibly superficial. And if that is what you are about your looks, how would you be, Max and Molly, about your game? If you are sitting up there and you're struggling on the field in front of thousands of people a day while millions are watching on television, if you are caring about how you look, how much are you caring about how you look playing a game you get paid millions to play? To me, that is also an indictment because he is clearly showing you how superficial he is, how superficial he is willing to be."
Smith took it further, saying "as a black man" it is "shameful and embarrassing" Sosa is "ashamed" by the skin color he was born with.
Follow Trent Baker on Twitter @MagnifiTrent