A gang of teens brutally beat a man on a Dallas commuter train after he asked them not to smoke marijuana.
The video purports to show the attack by a group of young black men and women on another black man identified as Kennan Jones, 44. The incident allegedly began when Jones asked the teens to stop smoking marijuana on a Dallas Area Rapid Transit (DART) train, CBS-DFW reported.
A DART spokesman told reporters a group of five males and two females began to hit, kick, and spit on Jones following his request. Jones, who the group eventually knocked unconscious, told the local CBS affiliate, "Everything just went from 0 to 100. I'm just very happy to be here… happy to hug my kids."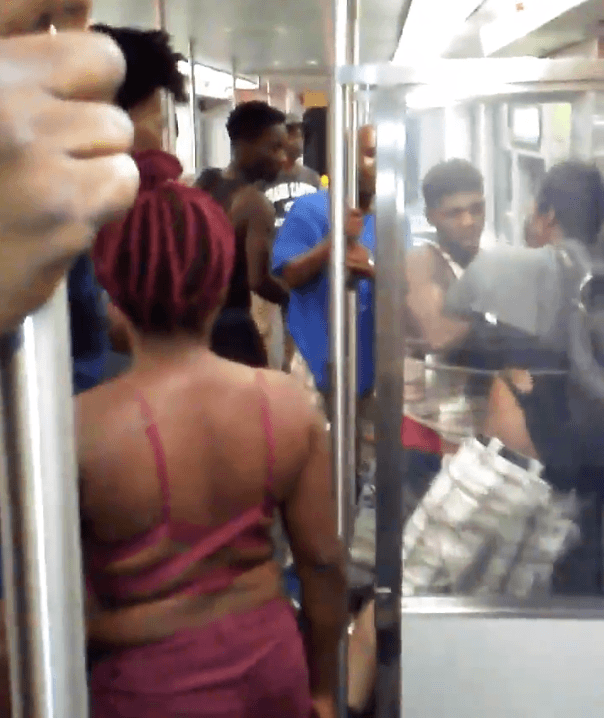 The video lasted for two minutes and 30 seconds. During that time, Jones is brutally hit and kicked about various parts of his body, including his head. At one point, one of the youths swung from a pole and appeared to kick Jones in the head.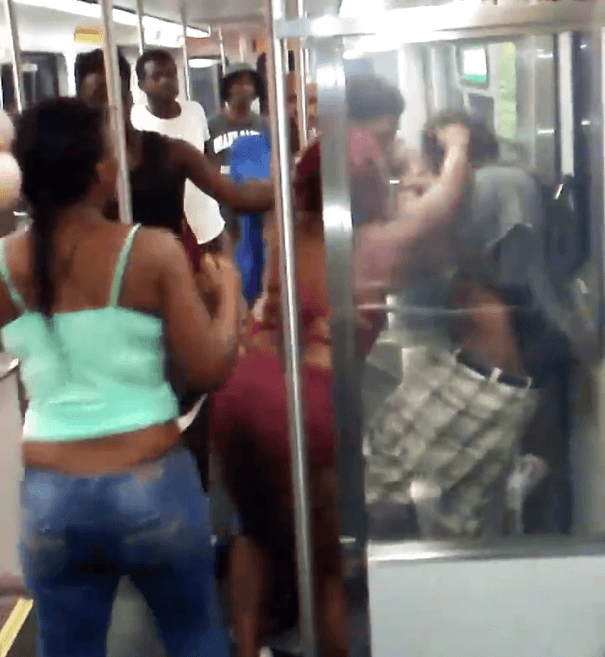 The doors of the train eventually open and the fight spills onto the train platform. It appears things are about to calm down when Jones gets up, and for some reason, approaches the gang again. "He wants it," one of the gang members can be heard saying. "He wants it!"
The fight starts up again with even more brutality. The youths get Jones onto the ground and kick and stomp on him repeatedly. At one point, a male can be seen hitting Jones with a skateboard.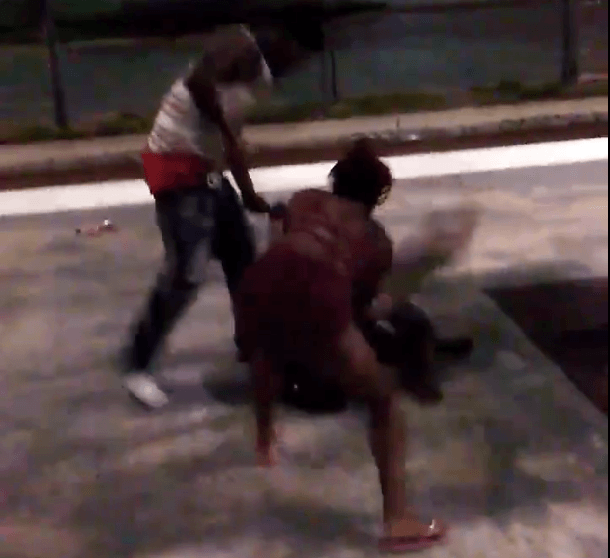 Fearing he is about to black out, Jones told reporters he said, "OK, OK. Y'all win." A woman, who was seen hitting him with her hands earlier, appears to hit him in the head with another skateboard, knocking him unconscious. She then calmly walks back to the train — skateboard in hand.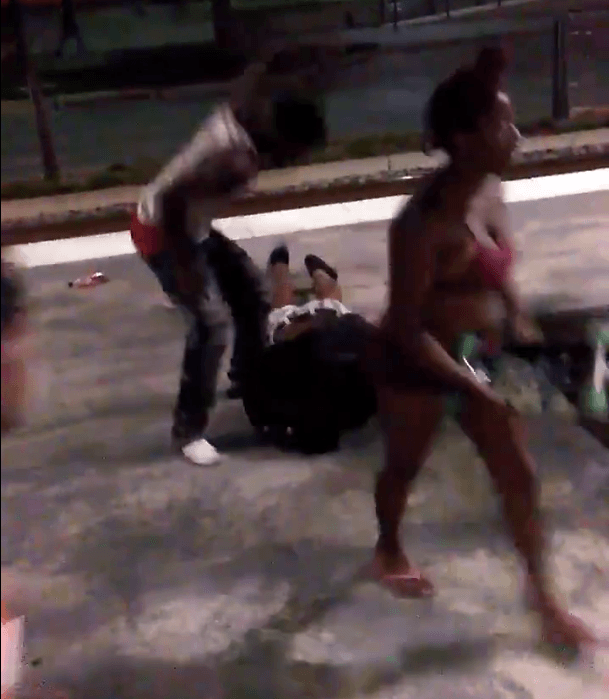 "God damn!" one man can be heard saying. "He's knocked out. He's knocked out. He's stiff."
The teens get back onto the train, which eventually departs from the station.
A DART official saw the fight on security cameras and called the police. It took nearly 10 minutes for police to arrive.
A DART spokesperson apologized to Jones for the attack.
"I'm so sorry it happened to him and I apologize for that," Mark Ball said. "For him to have stood up for DART and our policies and then to be hurt by that is a tragedy."
"What it did make me see is that we as a human race, we should care about each other more," Jones concluded.
Police are investigating the video and other security footage. Ball pointed out that two of the men involved are wearing orange uniforms with name tags. He said the uniforms resemble the ones worn by Whataburger employees. Whataburger officials told CBS-DFW they are investigating the matter.
Bob Price serves as associate editor and senior political news contributor for Breitbart Texas. He is a founding member of the Breitbart Texas team. Follow him on Twitter @BobPriceBBTX and Facebook.